FINALLY...
WE'RE BACK AGAIN...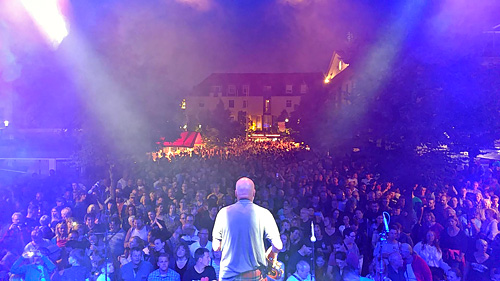 After a long and boring 6 years' break we finally found the right spirit to sail our ship again. Together with our "new kids on the block" Florian Sauer on Drums and Christian Johne on Guitars we felt that the first gigs in Kettwig, Solingen and the Heiligenhaus Stadtfest generated a lot of energy, not only in the crowd, but also among ourselves!

In order to keep this momentum going, we decided to launch a new website, to keep you updated and more involved in what we do...
OUR FUTURE PLANS...
Although we still love to play our "classics" and older material, we also feel the "drive" to address our creative minds and produce lots of new material... Needless to say that we keep going for songs that represent our feel and will connect with the "Soul of Claymore..."